Description
Children's Probiotic 3 Billion 30 chewable tablets
What are Probiotics?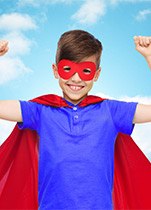 Also called friendly flora, probiotics are the good bacteria that naturally live in your digestive tract. They colonize the intestines, playing an important role in overall health, especially in digestion and immune support.** They work to neutralize the harmful bacteria that would otherwise cause occasional constipation, gas, and bloating.**
What do Probiotics do?
Piping Rock's Chewable Probiotics for Kids offer the nutritional support of 14 probiotic strains in each tasty berry flavored tablet! These supplements help support healthy gastrointestinal balance, digestive wellness and comfort, and promote the growth of friendly flora in the intestines. Probiotics also help to support immune system wellness.
Supplement Facts
Serving Size:
1 Chewable Tablet
Servings Per Container:

 

30

.
Amount Per Serving   % Daily Value (DV)
Probiotic-14 Proprietary Blend (which contains 3 Billion Active Organisms**)
Lactobacillus acidophilus LA-14, Lactobacillus plantarum LP-115, Lactobacillus paracasei LPC-37, Lactobacillus rhamnosus LR-32, Lactobacillus casei LC-11, Lactobacillus salivarius LS-33, Streptococcus thermophilus ST-21, Lactobacillus bulgaricus LB-87, Bifidobacterium bifidum BB-06, Bifidobacterium longum BL-05, Lactobacillus brevis LBR-35, Lactobacillus gasseri LG-36, Bifidobacterium breve BB-03, Bifidobacterium lactis BL-04.   —- 11mg
Other ingredients:

Fructose, Sorbitol, Mannitol, Cellulose (Plant Origin), Xylitol, Maltodextrin, Citric Acid, Vegetable Magnesium Stearate, Ascorbic Acid , Natural Flavor, Cellulase, Vegetable Stearic Acid, Silica
Directions:

For children ages 2-12, take 1 chewable tablet daily with a meal.
WARNING:

If you are pregnant, nursing, taking any medications or have any medical condition, consult your doctor before use. If any adverse reactions occur, immediately stop using this product and consult your doctor. This product requires adult supervision and is not to be dispensed by children. If seal under cap is damaged or missing, do not use. Keep out of reach of children. Store in a cool, dry place. REFRIGERATE AFTER OPENING.
Other Information:

Piping Rock Children's Probiotic-14 Chewables contains over 3 billion active organisms (including the naturally occurring metabolic product
produced by Lactobacilli) per tablet at the time of manufacture.